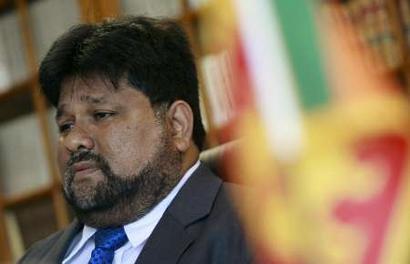 Heads of financial sector say that the dividends of the country's economic development have not effectively flowed down to the rural population.
They charge that the media has a major role to play to overcome this situation.
The Central Bank of Sri Lanka has commenced a programme to create awareness regarding economics, banking and financial activities.
This is jointly being done by the Sri Lanka Securities and Exchange Commission (SEC) and the Institute of Charted Accountants in Sri Lanka.
"All of you know that last year the Colombo Stock Market showed an overall growth of 96 per cent while it was 125 per cent in 2009. It is correct to say that the dividends of this were enjoyed by a select few who knew about it," said the Securities and Exchange Commission (SEC), Director General Malik Cader.
"Those who live in rural areas and those at village level do not have the opportunity to obtain these dividends. So how can we rectify this? The Securities and Exchange Commission has a certain duty in this regard but even the electronic media, the print media and the internet, are duty bound.
"Now the interest rates have reduced to between six and eight per cent. This impact the pensioner and those who live on fixed deposits," said the Chairman of the Institute of Charted Accountants of Sri Lanka.
Meanwhile expressing his views, the Governor Central Bank Ajith Nivard Cabral said: "There are two sides to everything. As the governor, we have to make decisions at certain times. These decisions can be criticized. However we cannot be without taking those decisions since criticisms are levelled. So what should be done after a decision is made?
"The information we used for decision making along with our findings and how it should be embedded into our decisions, should be presented to the world," said the Governor.
Source: News First