SUPREME COURT TAKES OVER MERCY PLEAS OF "RAJIV KILLERS" FROM MADRAS HIGH COURT
Posted by Editor on May 1, 2012 - 7:07 pm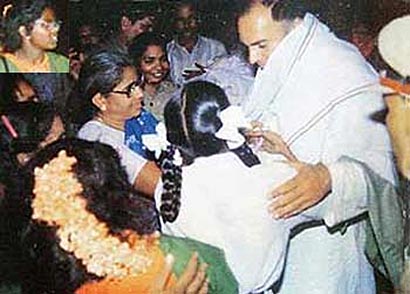 Onlanka News – By Walter Jayawardhana
The Supreme Court today decided to adjudicate itself the mercy pleas of Rajiv Gandhi killers against their death penalty due to the delay of over 11 years in deciding their mercy petitions by the President Pratiba Patil, reported the Pioneer

Indian Prime Minister Rajiv Gandhi was killed by a female suicide bomber of the Liberation Tigers of Tamil Eelam, Thenmozi Rajaratnam alias Dhanu from Sri Lanka during an election tour of the Prime Minister in the city of Chennai at a place called Siriperumbudur, in Tamil Nadu,  May 21 1991.
A bench headed by Justice G S Singhvi directed that their petitions, pending with the Madras High Court, be sent to it . The Supreme Court listed the case for hearing on July 10.
The court passed the order on a petition by one L K Venkat seeking transfer of their pleas out of Tamil Nadu on his fears that the free and fair hearings would not possible in the state due to the surcharged atmosphere, favouring the death row convicts.
The Tamil Nadu government earlier on October 10, 2011 had opposed the plea to shift the case out of the Madras High Court denying the allegations that the atmosphere in the state was too "vitiated and surcharged" to hold a free and fair hearing in the case.
Senior counsel Ram Jethmalani, appearing for the three death row convicts – Santhan, Murugan and Perarivalan alias Arivu, too had opposed the transfer plea on the ground that Article 139A (relating to transfer of certain cases) gives power only to the Attorney General of India or the aggrieved parties to file a petition for transfer.
Venkat's counsel had, however, submitted that a free and fair hearing of the proceedings cannot be held in the Madras High Court owing to the "surcharged, hostile and vitiated" atmosphere prevailing there.
On a petition by the three death row convicts, the Madras High Court had earlier stayed their hanging and had issued notices to the Centre and the Tamil Nadu government.
The three convicts had challenged before the high court, the sentence despite the same having been upheld earlier by the apex court and the President having rejected their mercy pleas subsequently.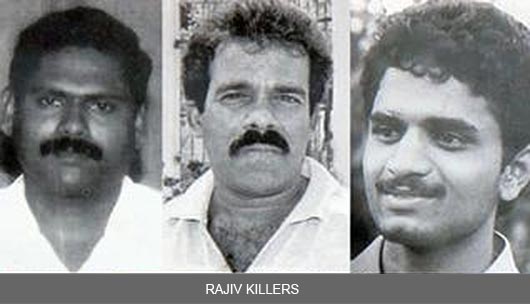 Latest Headlines in Sri Lanka