Tamil lawyers condemn Wigneswaran's decision
Posted by Editor on October 7, 2013 - 8:03 am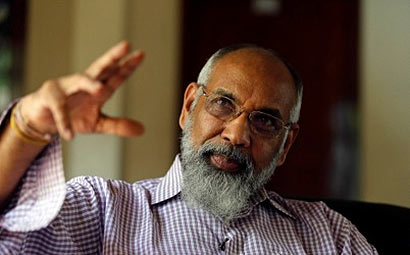 The TNA's Norther Province Chief Minister elect, C.V. Wigneswaran, opting to be sworn in before President Mahinda Rajapaksa was an unjust decision, Tamil lawyers said yesterday.
Secretary to the Sri Lanka Tamil Lawyers' Association R. Ratnavel said the Wigneswaran's decision to take oath before President Rajapaksa would be detrimental to the cause of Tamils in Sri Lanka. The association issued a statement on Saturday (05) taking exception to the former Supreme Court Justice cum TNA chief minister elect, Wigneswaran's swearing in scheduled for today (07).
When contacted for comment, Ratnavel said that Tamils had complained to the UN Human Rights Council against President Rajapaksa over atrocities against civilians during the war.
Ratnavel said the TNA had no moral right to take oaths before the President. The Tamils of the country had given a mandate to the TNA and the TNA should not go behind the government, he stressed.
The TNA, on the one hand, demanded for a federal solution and, on the other, struck deals with the President, Ratnavel said.
(Courtesy:  The Island)
Latest Headlines in Sri Lanka