Tamil Nadu chief minister seeks Centre's intervention for release of Indian fishermen arrested by Sri Lanka
Posted by Editor on October 16, 2023 - 8:08 pm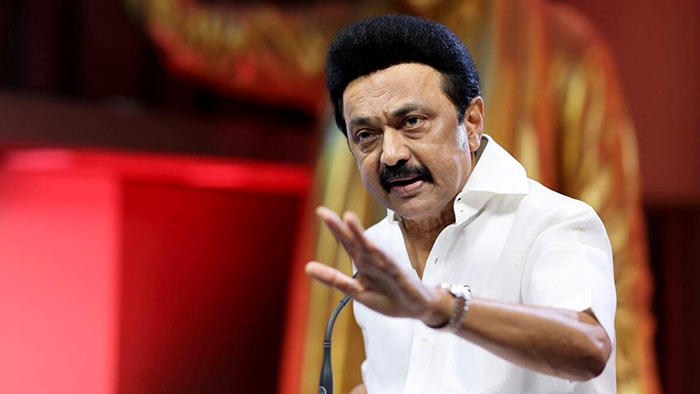 Tamil Nadu Chief Minister M K Stalin has written to Indian External Affairs Minister S. Jaishankar urging him to take diplomatic measures for the release of 27 fishermen and their five boats detained by the Sri Lankan navy on Saturday.
Meanwhile, the fishermen in Rameswaram declared an indefinite strike and a series of protests till the arrested fishermen and all their boats were released from Sri Lankan custody.
In his letter to the External Affairs Minister, the CM stated that the repeated instances of arrest and seizure have caused panic among the fishermen.
The livelihoods of these fishermen, who are often the sole breadwinners for their families, are at stake.
The economic implications of these recurrent arrests are profound, as they lead to not only the loss of income for the fishermen and their families but also jeopardize food security of countless individuals who depend on their catch, he stated.
The Sri Lankan navy detained 27 fishermen — 23 from Rameswaram and four from Mandapam — on Saturday on charges of poaching in their territorial waters. As of now, 120 fishing boats are in Sri Lankan custody.
The fishermen leaders, who met after the arrest, resorted to taking out an indefinite strike starting Monday. All the fishing boats were moored at jetties.
After the district administration intervened, the fishermen postponed their Pamban Bridge siege they announced on October 18. But they will protest in front of the Rameswaram post office on that day demanding that the Centre make efforts to get the fishermen and their boats released.
"We are also demanding the release of all 120 boats in Sri Lankan custody and demand the Union government to give clearance for salvaging the nine boats released by Sri Lankan courts," said P Jesuraja, fishermen leader from Rameswaram, India.
(Source: TNN)
Latest Headlines in Sri Lanka