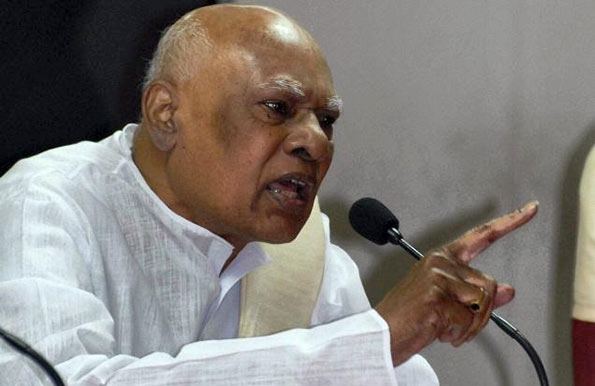 The Indian government should prevail upon the Sri Lankan government to take action against those who had committed crimes against Tamils in the last phase of the war, Tamil Nadu Governor K. Rosaiah has demanded in the state Assembly on Wednesday.
The Hindu reported that the entire opposition parties had staged a walkout alleging the ruling AIADMK government had failed in all fronts and its failure to release water from Chembarambakkam Lake caused the flood in Chennai.
DMK floor leader M.K. Stalin told reporters in Chennai that even though his party had demanded a judicial inquiry into the issue, the state government had not given any proper response so far. The Governor's address also made no reference to the issue.
Recalling the resolution adopted in the state Assembly asking the Indian government to take steps to adopt a resolution in the United Nations Human Rights Council (UNHRC) for an international inquiry into the war crimes and violations of the Geneva convention by the Sri Lankan government, he expressed the hope that the Indian government should persuade Sri Lanka to restore the Tamil families their lands.
"It should ensure equal rights and an opportunity to live peacefully with dignity," he said.
The Governor had also condemned the regular attacks on Tamil fishermen and seizure of their boats and nets by the Sri Lankan Navy, saying the reluctance on the part of the Sri Lankan government in releasing fishing boats even after the release of fishermen had caused agony among the fisher folk in Tamil Nadu.
"It is our duty to find a lasting and permanent solution to this issue by retrieving Katchatheevu and restoring traditional rights of our fishermen," he said.