Tamils hold protest in Sri Lanka as UNHRC begins session
Posted by Editor on March 1, 2017 - 6:30 am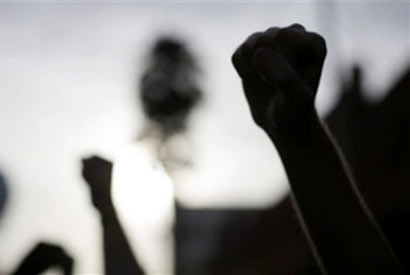 Colombo: Hundreds of Tamil people, mostly relatives of those who disappeared during Sri Lanka's civil war, on Tuesday held protest outside the missions of India, the US, UK and EU here as the UN Human Rights Council session began in Geneva.
The protesters held placards which said 'India please help in demilitarisation (in the north)' and 'India stop betraying Tamils'.
They later also held protest opposite the Secretariat of President Maithripala Sirisena, demanding the release of civilians lands held for military purposes.
At the 34th session of the UNHRC which began yesterday in Geneva, Sri Lankan Foreign Minister Mangala Samaraweera is expected to push for a technical rollover giving Sri Lanka more time to implement the resolution it co-sponsored in 2015.
Sri Lanka made commitments towards reconciliation and setting up transitional justice mechanisms.
The government's lack of progress in this regard has faced criticism from activists who raised serious concerns. They had recommended a number of action points to the government ranging from the repealing of the anti-terrorism act to prevent enforced disappearances and replace it with a legislation in compliance with international human rights standards to criminalising the act of enforced disappearance in the national law.
Sri Lanka is averse to setting up of an international hybrid court with local and foreign judges to investigate alleged war crimes committed by the government troops and the LTTE in the last phase of the military conflict that ended in 2009.
Relatives of the missing people allege that the Lankan state – particularly its army, navy and police – were behind most of the disappearances.
(PTI)
Latest Headlines in Sri Lanka