Tata Comm to acquire Sri Lanka's Suntel
Posted by Editor on October 4, 2010 - 7:52 am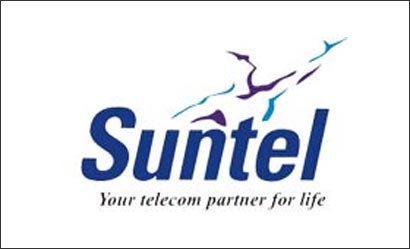 NEW DELHI: Tata Communications (TCL) is set to acquire Sri Lanka's second-largest land-based telephone company Suntel. TCL (formerly VSNL), which was acquired by the Tatas following the government's divestment in 2002, has received the approval of the government, which still owns 26% stake in the company, for the proposed acquisition.
The Indian firm had submitted the bid last month and is in advanced negotiations with Suntel, a senior government official familiar with the development said. According to documents available with ET, the acquisition will be routed through the company's wholly-owned subsidiary Tata Communications Lanka. "TCL intends to acquire 100% of Suntel, Sri Lanka, with a view to providing domestic data services wireless network and to access local customer business," says the company's business plan.
One of the key reasons for the proposed acquisition is the change in the business plan by TCL. The company, which has till now been in inbound voice business, plans to enter the outbound voice traffic and data business. The Indian company is also looking for enterprise businesses, said a person familiar with TCL's business plan. TCL also has long-distance and internet service provider licences in Sri Lanka.
In 2008, TCL attempted to buy for $90 million, but it was outbid by other players. State-owned Mahanagar Telephone Nigam Ltd (MTNL), which had submitted an aggressive bid (around $180 million), withdrew it in 2009 due to pending legal issues and high liabilities.
Although the exact valuation is not known, a senior official familiar with the development said this time, the bid would be smaller than the previous one since the company's performance has not been in line with growth projections in the last couple of years.
"This time, the deal size is likely to be much lower than the previous bid amount as the Sri Lankan company has not grown according to the projection in the last two years," a person familiar with the transaction said. TCL spokesperson declined to comment. Suntel is the second-largest fixed-line telecom provider in Sri Lanka with about 20 % market share, an MTNL official, who was involved in the process last time, said. Suntel, which caters to nearly 550,000 homes and offices in Sri Lanka, is the largest land-based telephone competitor to incumbent Sri Lanka Telecom (42% market share). Its services include a range of voice, data, ISDN, dedicated packet solutions and internet services.
Suntel is currently owned by a joint venture between Swedish telecom giant , Metrocorp, Townsend of Hong Kong, National Development Bank, and International Finance Corporation (IFC), a member of the World Bank Group.
India Times
Latest Headlines in Sri Lanka