The freedom with which Sri Lanka's Media denigrates Sinhala Buddhists
Posted by Editor on August 16, 2014 - 10:42 am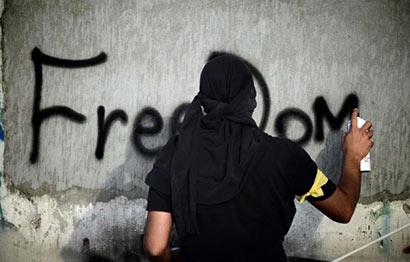 There are accusations that there is no media freedom in Sri Lanka.
There are accusations that the majority are discriminating the minorities in Sri Lanka.
There are accusations that the minorities are unable to voice their views in Sri Lanka.
The following headlines are for readers to decide if this is the freedom that is claimed to be denied.
The below specimen samples are just but a handful of hundreds of other online and even print name calling.
Buddhist monks have been referred to as : 'mob of monks', 'marauding monks', 'monkish terror', 'monkish violence…represents evil incarnate', 'thug monks', 'these are the modern day Devadattas and Buddharakkithas who are out to destroy Buddhism', 'delegation of saffron robed horrors', 'bhikku death squads'. 'monkish anarchy'
The high priests were not spared as well:
'most revolting of all is the capitulation of the Mahanayake of the Malwatte chapter in the face of this unprecedented monkish thuggery'.
The Malwatte Mahanayake thero was accused of 'limp acquiescence' and accused of turning himself 'into a cipher'.
Given that Sri Lanka's media has been only too pleased to carry such articles it is not difficult to imagine how people are commenting on the below titles too. These comments are too vile to showcase as examples however, most often the websites themselves make comments entering pseudonyms to project that in Sri Lanka the Sinhala Buddhists are hated.
What would be a nicer thing is to reveal exactly why they are angry but that is an unlikely option because behind the denigration there is another plan.
The editors were well aware of the contents of the articles. Yet they published them.
The newspapers owners were well aware that their newspapers were carrying articles with inappropriate headings, yet they allow such publications.
The 1964 Press Commission Report is invaluable for its findings remain valid in todays context and highlights the same issues.
No other minority religion has been called by such names to the extent the Buddhist priests have been subject to, even the Catholic priests who have been linked to LTTE have not been subject to the same denigration despite terror links.
There were and are no foreign envoys, UN special rapporteurs, UN human rights head, civil society organizations that came out to say that the trend of denigrating the majority Sinhala Buddhists of Sri Lanka via disproportionate media coverage was incorrect, unjustified and unethical. Yet, we ask, is this the freedom with which media should function?
When these examples are highlighted the easy way out is to claim that  these are attempts to incite 'racism' for it affords the perfect excuse to evade responding.
With the examples given it is for the readers to decide for themselves.
– by Shenali D Waduge
Further reference:
https://www.colombotelegraph.com/index.php/buddhism-bashing-columnists/

Latest Headlines in Sri Lanka