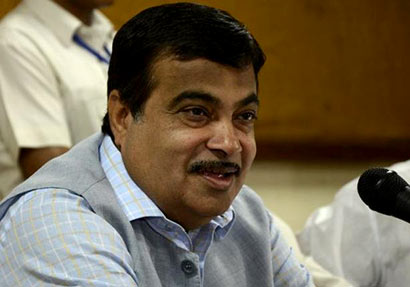 The Indian government has said it will not indulge in any activity that might affect the mythical Ram Sethu from the famous Indian epic of Ramayana.
According to Road Transport, Highways and Shipping Minister Nitin Gadkari the development of a proposed waterway through the underwater site in the Palk Strait is being contested before the Supreme Court.
He said the government proposes to find an amicable solution to the issue which would also contribute to the development and progress of the nation.
The previous government had presented an affidavit to the apex court on its decision to disturb the historical structure.
The proposed project of Sethusamudram Shipping Canal Project which was first envisaged in the 1990s, seeks to create a 83-km-long deepwater channel between Pamban Island, also known as Rameswaram Island, off the southeastern coast of Tamil Nadu, and Mannar Island, off the northwestern coast of Sri Lanka.
The project also seeks to develop 13 minor ports in India, and fishing harbours and other infrastructure between India and Sri Lanka.
The government decided to go ahead with the project in 2005 to cut shipping distance by 350 nautical miles and for saving 10 to 30 hours of sailing. The country also expects to earn from transit fees for usage of the channel.
Previous committees such as Pachauri expert committee had suggested a different alignment without disturbing the original Ram Setu, a chain of limestone shoals.
Gadkari said that he will visit Tamil Nadu to discuss all the related issues to find a solution.
The new government proposes to develop inland waterways to establish a Jala Marg network in the country.
The government is currently working to have at least three metres of draft (depth) and 80 metres of width for the waterways to enable goods transportation through them.
– IANS