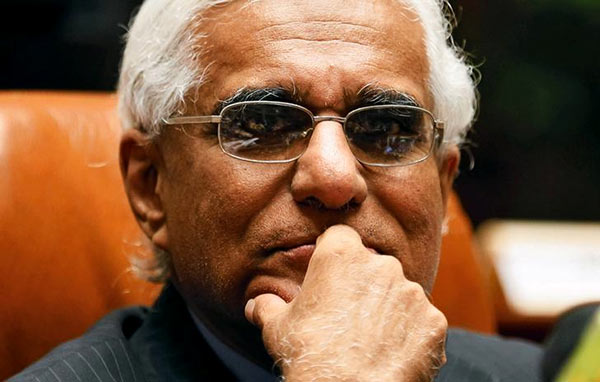 The Central Bank projects Sri Lanka's economy to pick up to 5.5 percent in 2019 from an estimated 5 percent this year.
Sri Lanka's economy, largely due to adverse weather conditions, recorded a subdued growth rate of 3.1 percent in 2017, far below a project rate of 4.5 – 5.0 percent. Central Bank Governor Dr. Indrajit Coomaraswamy addressing the media at the launch of its annual report for 2017 said the economy is likely to bounce back this year.
"We think 5 percent is realistic, we expect growth to be 5 percent or a shade under this year.
"There should be a bounce back, low base effects last year will help to have a positive impact on growth this year,"
"We are expecting foreign direct investment flows to increase and investments to go up," Coomaraswamy said.
Considering the favorable inflation outlook and weak real GDP growth, the Monetary Board of the Central Bank reduced the Standing Lending Facility Rate (SLFR) earlier this month by 25 basis points to boost economic growth and dampen volatility in interest rates.
"Growth needs to be driven by reforms, not by an undue relaxation of fiscal and monetary policies which results in an overheating of the economy," Coomaraswamy said.
Governor Indrajith Coomaraswamy also commented on the depreciation of the rupee, foreign debt and also said that there is a lack of logic in certain positions taken by the IMF.
(Source: News 1st)