Thousands hit by rail strike
Posted by Editor on February 2, 2012 - 7:53 am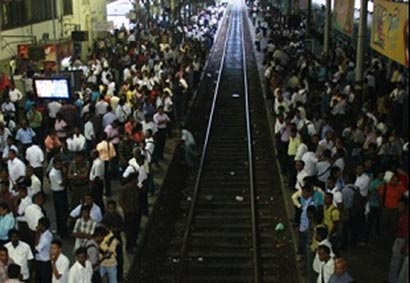 Thousands of commuters were inconvenienced by the sudden and unannounced railway employees' strike yesterday afternoon.
The strike was called off at 7.30 pm. Transport Minister, Kumara Welgama asked the railway unions not to hide behind labour rights to strike at peak hours, putting the public in great difficulty.
He asked the unions to have discussions, try and resolve the issues before going for strike action. Minister asked the Director General of the Railway Department to investigate the legality of holding such unannounced strikes.
During the strike, steps were taken to minimize the inconvenience to the public. All trains covered by the Colombo Control Centre operated even during the strike.
Extra buses provided by the Sri Lanka Transport Board at the Fort station and at Maradana provided free of charge services to season train ticket holders.
The unions have agreed to halt the industrial action showing confidence in the minister's written promise to begin discussions by this Friday in order to address the concerns raised by the unions regarding salary scale and grade issues.
Courtesy: Daily News
Latest Headlines in Sri Lanka