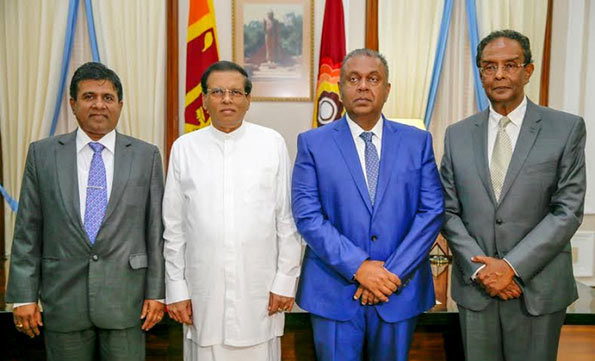 Former ministers Mangala Samaraweera, Wijeyadasa Rajapakshe and D.M. Swaminathan were today sworn in as ministers of the new government by President Maithripala Sirisena.
Mr. Samaraweera was appointed Foreign Affairs Minister, Mr. Rajapakshe as Justice Minister and Mr. Swaminathan as Resettlement Minister.
The appointments were reportedly made in view of a visit by a UNHRC delegation to Sri Lanka.
(Daily Mirror)