TNA paying dearly for 'failed experiment' Wigneswaran – Sumanthiran
Posted by Editor on June 30, 2018 - 2:02 pm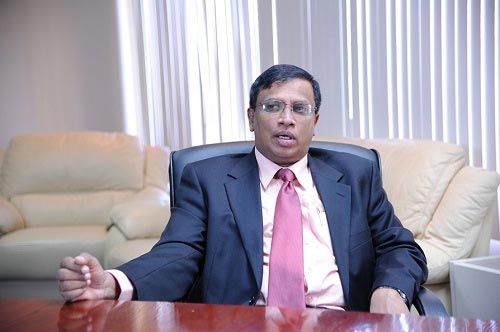 Tamil National Alliance (TNA) parliamentarian M.A. Sumanthiran has expressed regret with regard to the behavior of the Chief Minister of the Northern Province C.V. Wigneswaran, saying the latter was 'a failed experiment' of the party.
"This is a problem my party has to face now," he said, peaking during an event on Friday (29).
A former Supreme Court Judge, Wigneswaran was the TNA's chief minister candidate for the Tamil-majority Northern Province in the first, post-war Elections-2013 and polled high preferential votes.
"Unfortunately that has been a failed experiment for which we are paying dearly now. Hopefully we will not make that mistake again," Sumanthiran said.
The Jaffna District MP said also spoke about the reasons behind the TNA's poor showing at the Local Government Elections held in February.
"All these elections we have put forward the same manifesto saying, within one united undivided indivisible country we will have a power sharing arraignment that is acceptable, not only to the Tamil people, but acceptable to all peoples of this country."
Sumanthiran stated that unfortunately that TNA manifesto only managed to secure 35 per cent of the votes at the election in February of this year.
"The long delay in settling this after the change of government has disillusioned the people and they are moving away," he said.
(Source: Ada Derana)
Latest Headlines in Sri Lanka