TNA's Sivajilingam too against party decision
Posted by Editor on January 3, 2015 - 1:27 pm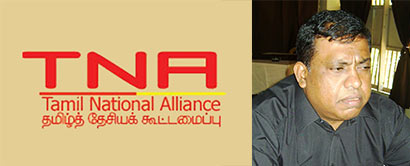 TNA's NPC member M.K.Sivajilingam taking a different stance from that of the party said that he would ask people to vote for a candidate of their choice at the forthcoming presidential election.
Mr. Sivajilingam said the TNA should not have openly backed any particular candidate.
"There are several other NPC members who are not ready to accept the TNA stance to support a particular candidate. Actually, we should not have announced anything of that sort. People should be left to make their decision," he said.
TNA Leader R. Sampanthan said he instructed his deputy Mavai Senathirajah to take action against these members who have criticized the decision in public. "I asked Mr. Senathirajah to take into it. He is in Jaffna. I think he has spoken to these members on this matter. We have 30 members and only two or three have taken such a position. But we should not allow that to happen,: Mr. Sampanthan said.
Earlier, TNA's NPC member Ananthi Sasitharan has defied the party's decision to support opposition common candidate Maithripala Sirisena and said she would not support either of the two main candidates.
(Daily Mirror)
Latest Headlines in Sri Lanka