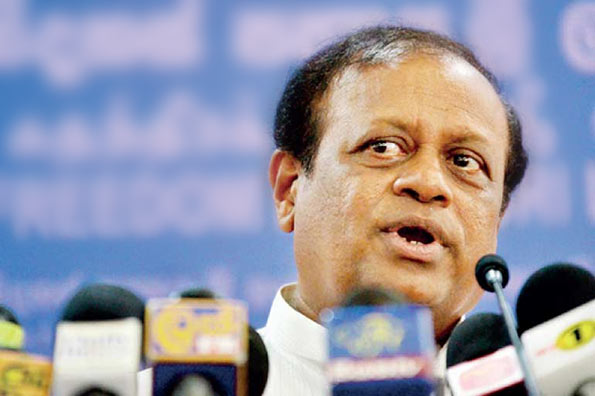 The Sri Lanka Freedom Party (SLFP) and the Sri Lanka Podujana Peramuna (SLPP) will obtain 55 per cent of the votes in the coming Local Government (LG) Election and will enter into coalition to form a majority in many LG bodies, Minister Susil Premajayantha said.
Speaking at a press conference at SLFP Headquarters yesterday (27), the Minister added, "The forthcoming election will be held under the Mixed Member Proportional (MMP) system which is a combination of the First-Past-The-Post (FPP) and the Proportional Representation (PR) systems and it will therefore be difficult for one party to obtain a majority.
Thus it is likely that coalitions are established and the SLPP is the Party that is the closest to us."
The Minister added that in certain LG authorities in the estate sector, the SLFP might enter into coalitions with more than one party to form a majority. He added that in the past when the progressive elements were divided, the reactionaries won elections, adding however that things would be different this time around.
"We tried hard to ensure that all SLFPers can come together at the election. We attempted to unify the Party under the 'chair' symbol, the symbol of the Peoples' Alliance (PA) which was led by former President Chandrika Bandaranaike Kumaratunga. The Chairman of the PA is former President and incumbent Parliamentarian Mahinda Rajapaksa. But unfortunately those attempts failed but we will make sure that the said division does not affect the Party at this election," he said.
Premajayantha added that prominent politicians had left the SLFP in the past, however they had always returned to the fold to find success. The Minister added that this will be the same, commenting on those who have since joined the SLPP.
(Source: Ceylon Today – By Rathindra Kuruwita)