Traffic fines by automation
Posted by Editor on November 22, 2016 - 7:52 am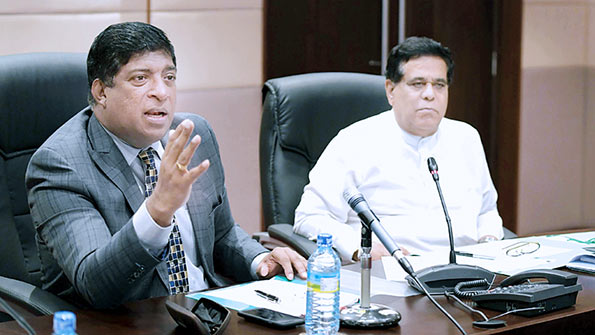 Plans are afoot to set up an automated system to pay traffic fines, a Law and Order and Southern Development Ministry progress report for 2016 stated. According to the report tabled in Parliament yesterday, Cabinet approval has been obtained for this and a permanent procurement committee and a technical evaluation committee have also been instituted.
The report said the introducing method to pay fines automatically will particularly apply for the fines imposed at the time of flouting of road rules pertaining to vehicular traffic which are not referred to the courts of law.
The objective is to speed the process of collection of fines and enhancing the amount of fines due to the government revenue.
"It will also make it easy for the public to pay fines instantly," the report added.
According to the report, Sri Lanka Police earned an income of Rs. 1,666 million by way of fines in respect of motor vehicles and vehicular accidents related offences during the first three quarters of 2016. This is an 18 percent increase in comparison to the third quarter of 2015. Police earned Rs. 1,117 million by payments through fine sheets, Rs. 463 million by filing cases in Courts of Law for motor vehicles related offences and Rs. 84 million by filing cases in Courts of Law for vehicular accidents related offences.
The Police Naval Division of Sri Lanka also earned Rs. 577,600 as fines related income during the first three quarters of the year.
(Source: Daily News – By Disna Mudalige)
Latest Headlines in Sri Lanka