Train travel to cost more
Posted by Editor on August 20, 2018 - 8:14 am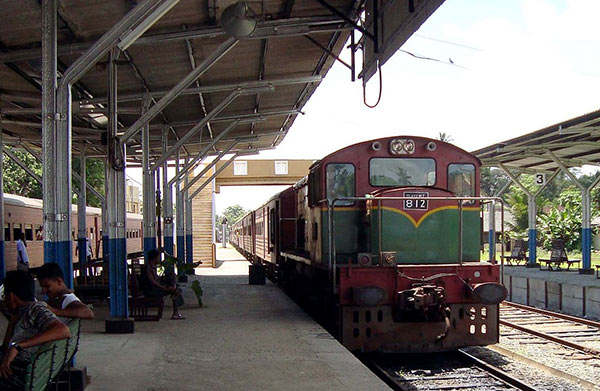 Railway fares are to be increased for the first time in over a decade. The fares will go up by 15 per cent with the next month, according to the Ministry of Transport and Civil Aviation.
Secretary to the Ministry G. S. Vithanage said that the proposal to increase the fares were in discussion for the last two to three months. He noted however that a final conclusion has not yet been reached.
According to him, the fare increase would likely be imposed by September and implemented by October. However, a definite response may be provided by next week. Vithange noted that the relevant gazette notification will be published in the near future.
The Ministry also noted that the minimum train fare of Rs 10 will not be changed by this amendment.
Janaka Bandara, chairperson of the Railway Superintendents' Association, claimed that the collective of unions were in support of this move given the severe disparity between bus fare rates and that of the railways. In an environment where the Railway Department makes losses each year, it is necessary to increase rates in order to maintain the industry, he opined.
The news of the increase of rates follows the sudden trade union strike that was conducted by several railway trade unions on 8 August, demanding that the Government address the salary anomalies of railway workers. The strike resulted in a loss of about Rs. 200 million to the Railway Department over the span of five days.
(Source: Ceylon Today – By Chathushka Perera)
Latest Headlines in Sri Lanka