Vajpayee helped Sri Lanka in war against LTTE: Wickramasinghe
Posted by Editor on August 20, 2018 - 12:21 am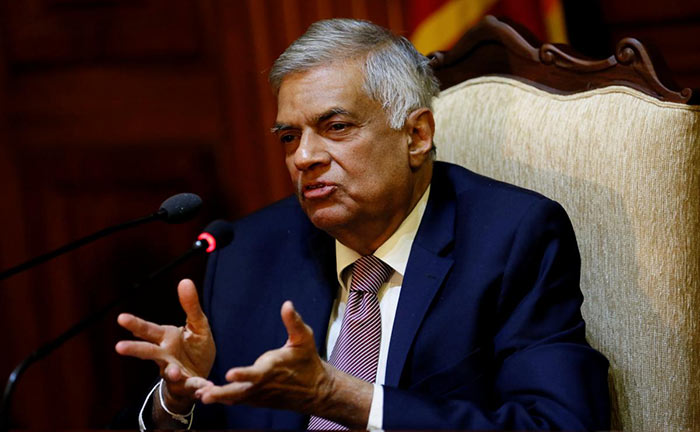 Former Prime Minister Atal Bihari Vajpayeewas a "true friend" of Sri Lanka and had assisted the country in the civil war against the LTTE, Prime Minister
Ranil Wickremesinghesaid here today. Wickremesinghe made these comments after visiting the Indian High Commission here to sign a condolence book for Vajpayee, who passed away on Thursday at the age of 93.
"He was one of the great prime ministers. He was a true friend of Sri Lanka, he stood for Sri Lanka at all times," Wickremesinghe said.
"When I was the prime minister of Sri Lanka previously, the LTTE was in a very strong position. Our economy was weak. Mr Vajpayee helped us develop the economy and extended military training. We were able to stop the sea Tigers (LTTE's sea wing) because of him," he said.
Wickremesinghe said he met Vajpayee for the first time in 1975.
When Vajpayee later became India's foreign minister in 1977, Wickremesinghe as Sri Lanka's deputy foreign minister carried on the friendship, he said.
"He gave me his personal telephone number when he returned as the prime minsiter, and we continued the friendship," Wickremesinghe said.
The nearly three-decades long civil war in Sri Lanka ended in 2009 with the defeat of Liberation Tigers of Tamil Eelam (LTTE).
(PTI)
Latest Headlines in Sri Lanka