'Treasury Bonds worth Rs.46 bn offered within three years'
Posted by Editor on August 7, 2018 - 7:58 am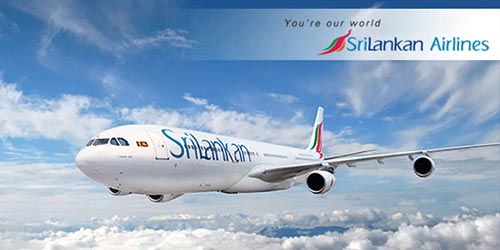 SriLankan Airline Secretary Delarene Thirikumar yesterday told the Presidential Commission investigating into the alleged frauds that have taken place at SriLankan Airlines that the company had offered Treasury Bonds worth Rs. 46 billlion within three years, though the company has been facing a serious financial crisis since 2009.
She informed the Commission that company does not possess any document to reveal who had ordered the company to issue Treasury Bonds running into over Rs. 40 billion.
Additional Solicitor General Neil Unambuwa told Thrikumar to find documents pertaining to the Treasury Bond issue.
Chairman of the Commission and retired Supreme Court Judge Anil Gooneratne said that the Commission will grant adequate time for her to find the relevant documents. She was requested to produce these documents, when summoned before the Commission the next time.
Thrikumar told the Commission that the company has documents with regard to the Treasury Bond issuance in 2011, 2012, 2013 but there is no document with the company about the person who had ordered the company to issue the Treasury Bonds.
The company had issued Treasury Bonds worth Rs.14.2 billion in 2011, Rs, 12.6 billion in 2012 and Rs.19.5 billion in 2013 respectively.
The Board of Directors of the Airline had decided to issue the Treasury Bonds as the capital assets of the company was dwindling.
The Commission is chaired by retired Supreme Court Judge Anil Gooneratne.
(Source: Daily News – By Kamani Alwis)
Latest Headlines in Sri Lanka