Two suspects arrested over murder of businessman in Panadura
Posted by Editor on March 5, 2023 - 7:30 pm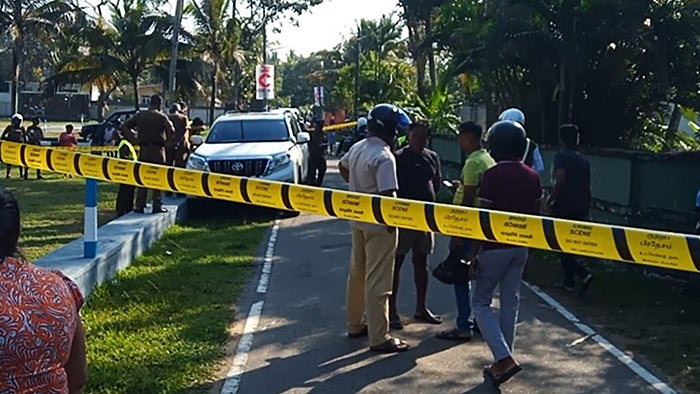 Two suspects including the shooter wanted in connection with the shooting and killing of a businessman who was found shot dead in his vehicle at Pinwatta in Panadura had been arrested, police said.
The 57-year old identified as Anuradha Sampath Kudagoda, a businessman residing in Bangalawatta, Kirillawala, who owns several wine stores and other businesses in  Kadawatha was found dead in the driving seat of his Land Cruiser Prado on February 28.
Accordingly, the shooter suspected to have committed the murder and the rider of the motorcycle in which they had arrived were arrested by the officers of the Kalutara Crimes Division in the Ginimellagaha area of Telikada police division this morning (March 05).
During the questioning of the suspects, a pistol suspected to have been used for the shooting and 08 bullets were seized.
The motorcycle used for the shooting had been found after it was abandoned in the Wadduwa area.
The arrested suspects, aged 34 and 40, residents of Ginimalagaha area were detained for 48 hours after being produced before the Panadura Magistrate's Court.
Investigations are underway to determine the cause of the murder.
Latest Headlines in Sri Lanka