U.S. Ambassador highlights need for fairness in Sri Lanka's debt restructuring
Posted by Editor on October 25, 2023 - 5:16 pm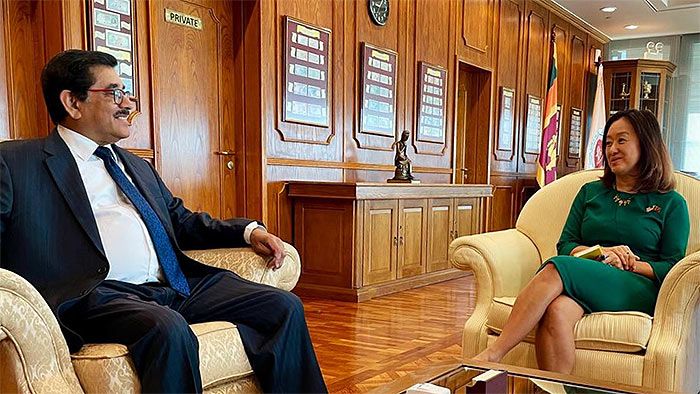 The U.S. Ambassador to Sri Lanka Julie Chung has reinforced the need for fairness in Sri Lanka's debt restructuring, in her meeting with the Governor of the Central Bank of Sri Lanka (CBSL) Dr. Nandalal Weerasinghe today (October 25).
Ambassador Julie Chung extended congratulations on the IMF's staff-level agreement, marking progress in Sri Lanka's effort to secure the second IMF installment.
She highlighted the need for fairness in the debt restructuring process and pointed out that transparency from every party involved is crucial.
On the 19th of October, IMF staff and the Sri Lankan authorities reached a staff-level agreement on economic policies to conclude the first review of the 48-month EFF-supported program.
Accordingly, Sri Lanka will have access to SDR 254 million (about US $330 million) in financing once the review is approved by IMF management and the IMF Executive Board.
Latest Headlines in Sri Lanka