UL lost USD 41 million by operating flights to/from London during off season
Posted by Editor on November 6, 2018 - 8:28 am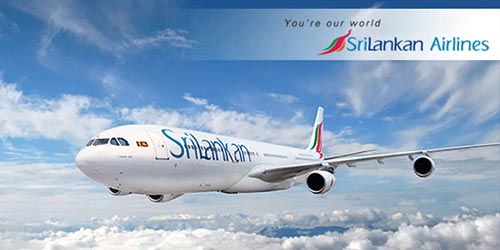 SriLankan Airlines incurred a loss of USD 41 million in the 2011/12 financial year due to operating flights between Colombo and London during off season, the Presidential Commission of Inquiry (PCoI) on irregularities at SriLankan Airlines, SriLankan Catering and Mihin Lanka was informed, yesterday.
Sumudu Priyanka Upatissa, Manager Network Planning at SriLankan Airlines told the PCoI that in previous years SriLankan did not operate flights to London during off season when the traveller number was less. "It was decided that by discontinuing the flights during off-season we have a signal of inconsistency and therefore we operated continuously," he said.
SriLankan had been flying to London from 1980 and in 2012 it had access to 12 airport slots. A right granted by an airport owner 'which allows the slot holder to schedule a landing or departure during a specific time period. Landing slots are allocated in accordance with guidelines set down by the IATA's Worldwide Airport Slots Group. "However due to financial difficulties it was decided to sell some of SriLankan slots. We submitted a paper to the SriLankan Airlines board to get approval for the sale of these slots", she said.
(Source: The Island – By Rathindra Kuruwita)
Latest Headlines in Sri Lanka