UN officials visited LTTE detainees– Did not visit two naval officers in prison
Posted by Editor on December 13, 2017 - 8:56 am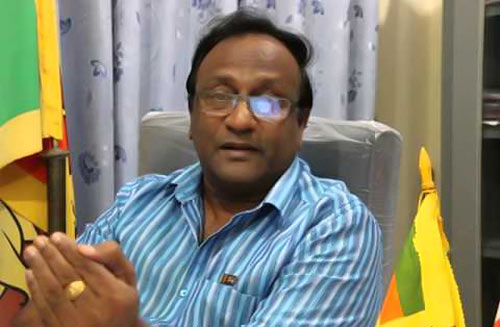 The United Nations (UN) did not visit the Naval Officers, Cmdr Dasanayaka and Lt. Cmdr Sumith Ranasinghe who are in prison but it was reported that they had visited the LTTE detainees at the same location, rear admiral (Rtd) Sarath Weerasekara said.
"It seems they are interested in LTTE suspects. The CID has confirmed that there was no evidence taking ransom. These two naval officers are detained until the investigations are over; the investigations have been going on for the past eight years. It means they have to be in prison indefinitely. Grant them bail and file cases if there is sufficient evidence as they have sacrificed their entire life to save the country from terrorists," he said.
Meanwhile, he said politicians who crossover from one party to another do so mainly for financial gain and because they lack principles.
"Those who cross over from one political party to another without any valid reason do not possess an iota of shame and act in this manner when persuaded by large sums of money. Therefore, the people should make proper use of the upcoming local government elections to prevent such crooks from entering politics," he said.
Meanwhile, Ven. Medagoda Abayatissa Thera referring to the leasing of the Hambantota Port to a Chinese firm, said the government should be ashamed of selling the country's resources without any sustainable profit to the country.
(Source: Daily Mirror – By Sheain Fernandopulle)
Latest Headlines in Sri Lanka