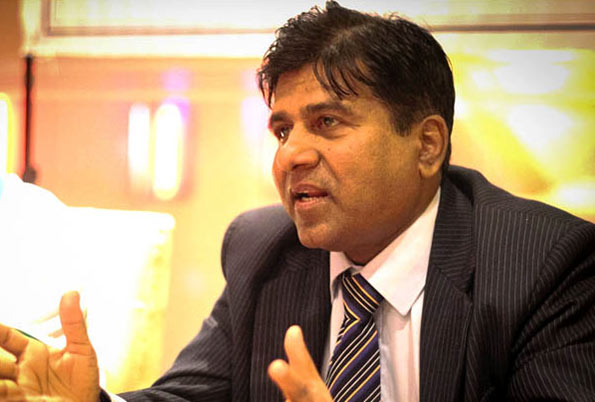 Justice Minister Wijeyadasa Rajapakse, PC, Friday claimed that the then Gen. Sarath Fonseka had spurned an offer to nurse the Kelaniya electorate on behalf of the UNP at the April 2010 parliamentary polls.
Alleging that the former Army Commander had conveniently forgotten the past, Rajapakse said that having lost the January 2010 presidential poll, Fonseka wanted to move into the Gampaha District ahead of the parliamentary polls.
The Justice Minister said that he took up the issue with UNP leader Ranil Wickremesinghe and Karu Jayasuriya, immediately. Having obtained their consent, Fonseka was told of the UNP readiness to name him as its Kelaniya organizer though he for some reason joined JVP led Democratic National Alliance (DNA), Rajapakse said.
Fonseka registered Democratic Party after quitting the DNA in the wake of some of its key people leaving over differences with the former Army Chief.
Minister Rajapakse was responding to Fonseka's strong criticism of his conduct as a parliamentarian vis a vis the Avant Garde affair.
Addressing the media at the Justice Ministry, Rajapakse said that he had intervened when the previous government seized Fonseka soon after the presidential polls.
"For one and half days, we weren't told where Fonseka was held. After having informed Colombo based Western ambassadors, the ICRC and UNP leader Wickremesinghe taking it up with Indian government, we were given an opportunity to visit Fonseka. I accompanied Fonseka's wife, Anoma to Navy headquarters, where he was held. For about three months only I and Anoma were allowed to see him."
Rajapakse regretted having helped Fonseka, whom he described as an ungrateful person unable to at least speak in a civilized way. The minister cited Fonseka's controversial speeches during the January 2010 presidential poll to prove his point.
Rajapakse alleged that Fonseka was revengeful who was now having trouble with members of his new outfit.
(Source: The Island – by Shamindra Ferdinando)