UNP MPs ready to bring no-confidence against Prime Minister – Range Bandara
Posted by Editor on February 27, 2018 - 8:31 am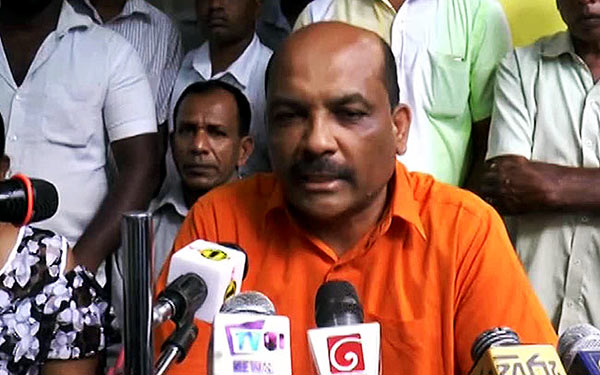 UNP State Minister Range Bandara yesterday said a no-faith motion would be brought against the party leadership with the support of other UNP MPs, if the party leadership was not changed.
He said this while addressing a news briefing in Puttalam today.
"We need to make a complete change in the United National Party. Starting with the leadership. Without doing that this party cannot go forward, no matter what Cabinet reshuffle is carried out or what 'generations' are created," he said.
"A number of MPs are ready for this move," he said.
Latest Headlines in Sri Lanka