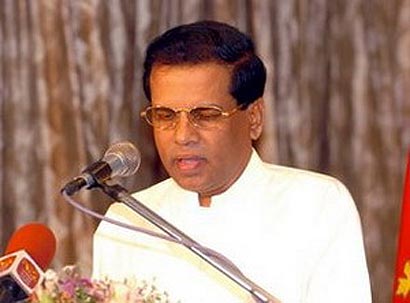 In what appeared to be a major political strategy, the United National Party (UNP) today decided to support SLFP General Secretary and Health Minister Maithripala Sirisena as the common candidate for the upcoming presidential election.
UNP Assistant General Secretary Akila Viraj Kariyawasam said the members of the UNP's G-20, which was set up to take decisions on the presidential election, made this decision when they met this morning.
He said a final decision would be taken at the party's Working Committee meeting this evening.
(Daily Mirror)