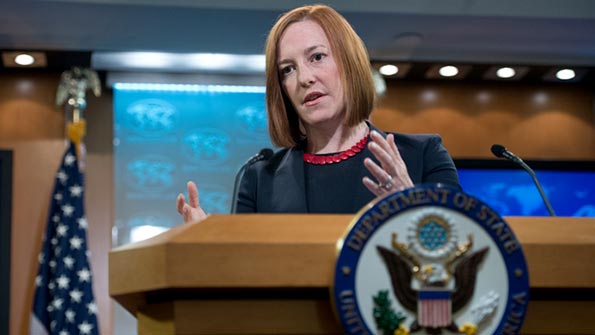 The U.S. is welcoming the release by Sri Lanka's new government of a rights activist arrested a year ago for demanding information about people who went missing during the country's decades-long civil war.
State Department spokeswoman Jen Psaki Thursday Balendran Jeyakumari was among eight detainees freed this week. She has been released on bail pending trial.
That is seen as a goodwill gesture by the new government toward the country's estranged ethnic Tamil minority. Psaki called it a positive step toward ensuring human rights for all Sri Lankans.
Jeyakumari was arrested last March, accused of sheltering a man trying to revive the Tamil Tiger rebel group which suffered a crushing military defeat in 2009. Rights groups, however, said the arrest was an attempt to silence activists.
(AP)