USD 500 million entered the market in seven days – CBSL Governor
Posted by Editor on March 13, 2023 - 8:14 am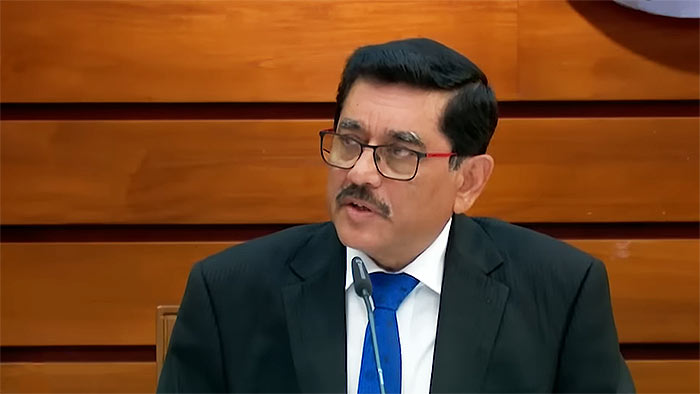 Around USD 500 million entered the market within a period of seven days, the Governor of the Central Bank of Sri Lanka, Nandalal Weerasinghe said.
Speaking during an event in Colombo, Governor Nandalal Weerasinghe noted that they announced an amnesty period for exporters, other traders and professionals including doctors, engineers and lawyers who had accumulated foreign currency to change them into rupees without being questioned.
The CBSL Governor said although the Dollar was trading between Rs. 365 and Rs. 370 during the amnesty period, only USD 30 million entered the market.
He said if individuals dealing in the black market had heeded to the advice of the Central Bank, they would've received a higher rate for their dollars.
However, since the Rupee started appreciating, approximately USD 500 million entered the market because those who had dollars in their possession wanted a higher rate, Governor Nandalal Weerasinghe said.
The CBSL Governor stressed that the US Dollar rate declined rapidly and they intervened to prevent a total collapse.
The Sri Lankan Rupee appreciated considerably in the past week but the US Dollar showed signs of stabilising on Friday according to brokers and financial experts.
According to experts, the US Dollar rate did not plummet further after the Central Bank aggressively bought dollars from the market.
Meanwhile, due to the expected International Monetary Fund Board approval later this month, brokers and experts believe the Sri Lankan Rupee will appreciate further against the US Dollar.
(Courtesy: News Radio)
Latest Headlines in Sri Lanka