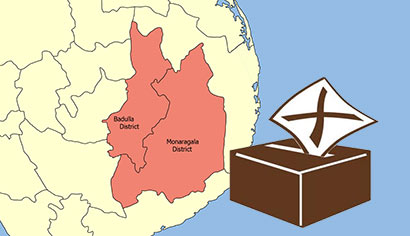 All measures have been finalized to hold the Uva provincial council election on Saturday (20). Voting will take place at 516 centers in Badulla district and at 318 centers in the Moneragala district, The Elections Secretariat said.
According to the Secretariat, about 12,500 election officials will be deployed for election duties.
Meanwhile, two teams from the Election Secretariat who are already in the two districts will monitor the situation.
Ten accepted political parties and four independent groups are contesting the Uva Provincial Council poll from the Badulla District. Twelve (12) accepted political parties and seven independent groups are contesting from the Moneragala District.
(News.lk)