Vaiko writes to Modi on Sri Lanka issue
Posted by Editor on March 7, 2017 - 8:54 am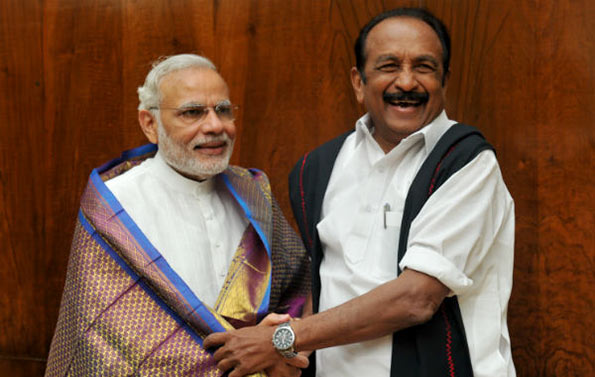 MDMK general secretary Vaiko on Monday urged the Indian government to change its position in the United Nations Human Rights Council (UNHRC) in favour of an independent international investigation into alleged human rights violations by the Sri Lankan armed forces in 2009.
In a letter to Prime Minister Narendra Modi, he said that in the ongoing session of the UNHRC in Geneva, the Indian government should not continue the wrong stance taken by the previous United Progressive Alliance (UPA) government.
"India should not support Sri Lanka on any account. A stand in favour of Sri Lanka would cause unbearable agony to the Tamils across the world," he said.
According to him, since 1955, Sri Lanka unleashed unprecedented attacks on Tamils in North and East leading to "ethnic cleansing and genocide."
"While the BJP government led by A.B. Vajpayee decided against offering military assistance to Sri Lanka in an all- party meeting in 1999, the unanimous decision was given up by the Congress-led UPA government and India extended all kinds of military support to Sri Lanka," he alleged.
(Source: The Hindu)
Latest Headlines in Sri Lanka