Voice Against Corruption urges IMF to scrutinise bond scam and other major frauds in the country
Posted by Editor on March 7, 2017 - 9:15 am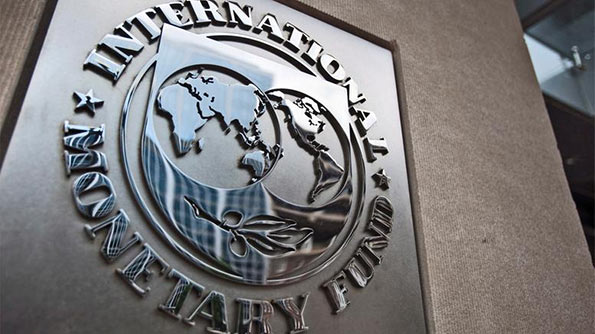 The Voice Against Corruption has called on the International Monetary Fund to influence the government to recover the money lost through the Central Bank bond scam before advising the government on the sale of its state assets.
In a letter addressed to the IMF's Resident Representative, Eteri Kvintradze, the Voice Against Corruption says the government is carrying out efforts to suppress and cover up the scam.
The Voice Against Corruption says despite revealing vital information on the bond scam, and addressing several comprehensive letters to the respective institutions, they regret that they have not received any satisfactory response so far.
The organisation requests the International Monetary Fund to deploy its Safeguard Assessment Teams to Sri Lanka to investigate the issue it raises and raise the funds needed to repay the debt.
The Convener of the Voice Against Corruption Wasantha Samarasinghe claimed that the IMF calls themselves an institution which advises the countries but that they have not looked into those responsible for the losses caused through the bond scam and the EPF.
"The harm which the International Monetary Fund is trying to cause to this country and their attempts to encourage it to sell state assets has to be stopped, if not we will take measures against it", he added.
For the year 2015 alone, due to the increase in bond interest rates, we have been forced to pay an additional 69 billion more than the estimate interest on our debt. According to the estimation, the state will have to pay a minimum interest of 145 billion for the three years of 2015, 2016 and 2017. The direct loss is 55.85 billion. That's a total loss of 200 billion which is the loss suffered by the people. The damages cause to the EPF stands at 15 billion. The country has suffered a calculable loss of 215 billion. This loss will not stopped here, policy interest rates began increasing because of this scam.
It was reported on March 05 that a visit by Christine Lagarde, Managing Director of the International Monetary Fund to Sri Lanka, which was tentatively scheduled for March, has been postponed.
IMF Spokesperson Gerry Rice stated, the decision was reached due to an unforeseen change in Lagarde's schedule, adding that she is looking into the possibility of visiting Sri Lanka in the near future.
(Source: News First)
Latest Headlines in Sri Lanka