Veteran filmmaker Sumitra Peries passes away
Posted by Editor on January 19, 2023 - 9:27 am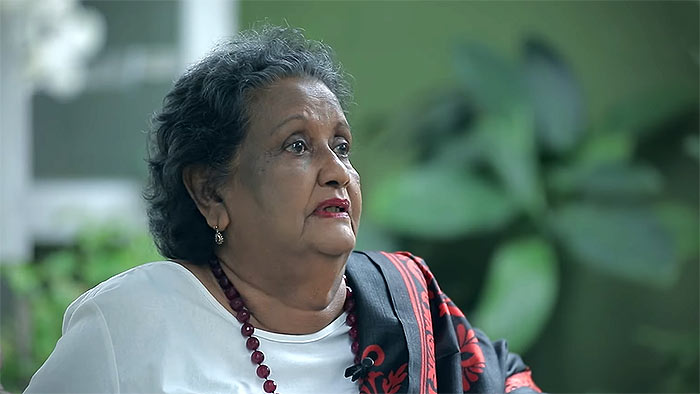 Wife of late Dr. Lester James Peries, Veteran Sri Lankan filmmaker Sumitra Peries, passes away at the age of 88.
She died while undergoing treatment at a private hospital in Colombo.
Sumithra Peries is the first female filmmaker and the fourth film director in Sri Lanka.
Sumithra Peries was married to the late Dr. Lester James Peries who was Considered as the father of Sri Lankan cinema.
She has directed films such as "Gehanu Lamayi", "Ganga Addara", "Yahalu Yeheli", "Maaya", "Sagara Jalaya Madi Handuwa Numba Hinda", "Loku Duwa", "Duwata Mawaka Misa", "Sakman Maluwa", "Vaishnavi".
She has also received numerous awards including Sarasavi Awards, President's Awards, OCIC Awards for best editing and best film director.
Latest Headlines in Sri Lanka