Veteran Photo Journalist Sena Vidanagama passed away
Posted by Editor on June 8, 2022 - 10:30 am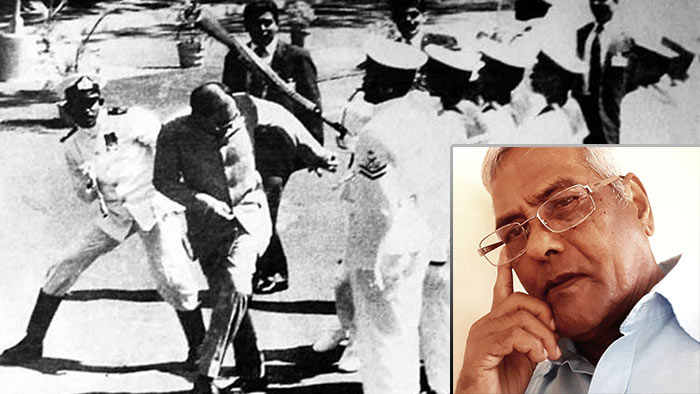 Veteran Photo Journalist Sena Vidanagama passed away today (June 08) at the age of 76.
When the Indian Prime Minister Rajiv Gandhi was attacked with the butt of a rifle during a naval honour guard in Colombo, it became an iconic event and the man who captured the moment was photographer Sena Vidanagama.
His long and distinguished career as a press photographer came to be defined by that single photo taken on July 30, 1987 in front of the Presidential Palace in Colombo, but Sena's contribution to journalism was much more.
Born in 1945 in Matara, the late Sena Viganagama's photographs were widely circulated locally and internationally, as all photographs had a story to tell.
For many decades, he worked with Lake House and as a staff photographer for Agence France-Presse (AFP).
His life and work are an example to any aspiring photojournalist. Sena had unstinted support from his wife Pushpa, daughter Chathuri and son Sanka who followed in the footsteps of his father into photojournalism.
The remains will be placed at his residence in Elpitiwala, Ragama and the funeral will take place at 6 PM on Thursday (June 09) at the Welisara Public Cemetery.
Latest Headlines in Sri Lanka