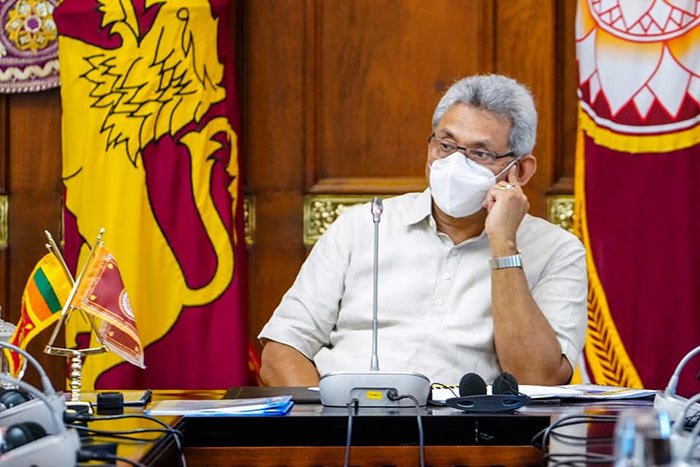 President Gotabaya Rajapaksa has requested the Viyathmaga organisation to provide its inputs and support the programmes and the progression of the present administration.
The President has said the Viyathmaga organisation should identify the areas it can contribute in terms of planning and policy implementations while allowing the political authority to take its decision.
President Gotabaya Rajapaksa remains the head of the Viyathmaga organisation.
For the first time after taking oaths as the President, Gotabaya Rajapaksa yesterday visited Viyathmaga headquarters in Ethul Kotte.
During the meeting, President Rajapaksa has said the state ministerial portfolios have been established in a bid to strengthen the rural and urban economy and to uplift the social standards of the public and therefore requested organisation to support the government to achieve its goals.
The President's Media Division said the Head of State has said also indicated that all development activities should be carried out while preserving the environment.
The President has therefore urged the organisation's continuous support to tackle current issues faced by the country.
(Source: News Radio)