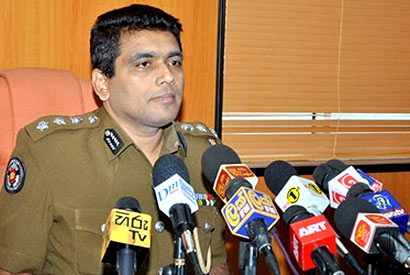 Police Spokesman Ajith Rohana said three people were arrested yesterday in connection with the assault, on Sunday, of SLFP Pradeshiya Sabha member Arumugam Pushpakumara in Agalawatte.
SSP Rohana said the main suspect UNP MP Palitha Thewarapperuma would also be arrested.
Mr. Thewarapperuma and his supporters had allegedlyassaulted the Pradeshiya Sabha member after he allegedly removed green flags and put up blue flags in Agalawatte town.
Former minister Mahinda Samarasinghe had complained to the IGP over the assault and handed over a video of the assault to the IGP.
SSP Rohana said several other people were to be arrested in connection with the incident.
Meanwhile, President Maithripala Sirisena has instructed the Police Chief to appoint a special team to investigate the assault at Agalawatta on Sunday morning and to take legal action against the miscreants.
(Daily Mirror)