We've already decided on action against Vijayakala: PM
Posted by Editor on July 5, 2018 - 7:57 am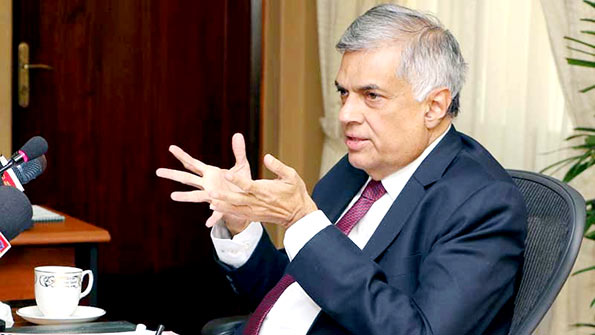 The Government had already decided on the action that was to be taken against State Minister Vijeyakala Maheswaran, who had called for the resurgence of LTTE, Prime Minister Ranil Wickremesinghe told Parliament yesterday.
"The belief of the Government is that LTTE, which is an organization that is banned internationally, should not re-emerge and that the national issue should be resolved with the consent of all ethnic groups.
"If someone in the Government had spoken contrary to this, action should be taken. We have therefore decided on the action that has to be taken against Mrs Maheswaran," the Prime Minister said.
"I have contracted Mrs Maheswaran and had told her to meet me while Speaker Karu Jayasuriya had asked the Attorney General to take action against her," he added.
The Prime Minister also said the Speaker should take action against those MPs who disrupted Parliament sessions unnecessarily on Tuesday.
He said himself and the Speaker had already decided to take action against Mrs Maheswaran by the time the Opposition MPs staged the protest in the House.
"Those who created a commotion on Tuesday are the very persons who gave Ministerial posts to LTTE terrorists. They are the ones who have money to the LTTE to win elections," he also said.
Also, he charged that the Joint Opposition is making the Vijeyakala'statement a big issue just to cover up the report by the New York Times.
(Source: Daily Mirror – By Yohan Perera and Ajith Siriwardana)
Latest Headlines in Sri Lanka