Who is telling the truth? – Karu denies Ranil's claim
Posted by Editor on August 3, 2011 - 8:49 am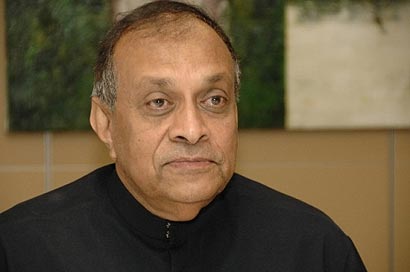 United National Party (UNP) leader Ranil Wickremesinghe has never asked MP Karu Jayasuriya to work towards uniting the party verbally or through a written document, sources close to Jayasuriya said yesterday.
"Wickremesinghe only started telling this after the latest crisis occurred. Before he left for England he had never told Jayasuriya to work towards uniting the party. Even now the only written document, stating that, was a statement Wickremesinghe issued last Thursday from London," he said.
The statement issued by Wickremesinghe is one of UNP Leader's tricks to buy time, the source claimed.
On July 28 Jayasuriya responded positively to a request made by Co-Deputy Leader Sajith Premadasa to take over the leadership if a majority agreed to end the divisions within the party. However, Wickremesinghe, who was in Britain attending a meeting of the Commonwealth Parliamentarians' Association said he had assigned Deputy Leader Karu Jayasuriya to unite the party as asked for by a majority of the members.
Courtesy: The Island
Latest Headlines in Sri Lanka