Wijedasa criticizing Cabinet decision is a serious issue – Harsha
Posted by Editor on August 11, 2017 - 5:13 pm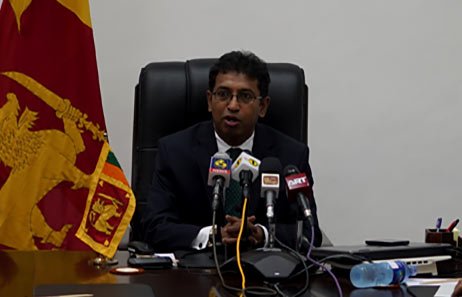 Deputy Minister Dr Harsha de Silva says that the 'Good Governance' (yahapalana) government has established a new political culture and that the resignation of Ravi Karunanayake from his foreign minister post is something not witnessed before in the country.
He stated that under the previous government not even a Pradeshiya Sabha member, let alone a cabinet minister, resigned when charged with corruption or any other serious crimes.
Responding to a question regarding the comments made by Justice Minister Wijedasa Rajapaksa on the agreement to lease out the Hambantota Port, the deputy minister said that nobody has the right to come out and criticize a decision which was taken collectively by the Cabinet of Ministers.
He stated that the President should take a decision regarding the matter because he is the head of the Cabinet. "It is a serious issue if a minister is criticizing a decision which has been agreed on by the President and the entire Cabinet," he said.
The deputy minister of National Policies and Economic Affairs stated that he cannot offer any comments regarding that matter and that the President and the Prime Minister will have to discuss and take a decision.
"Anybody can make a statement. Everybody has the ability to express the personal opinion. We have provided that freedom in this country. It can be positive or negative."
Bandula Gunawardena can say one thing, Vasudeva Nanayakkara another and Udaya Gammanpila something else, but when Wijedasa Rajapakse says something different it can be a problem because he bears the collective responsibility of the Cabinet, de Silva added.
He said that it is a different story if Wijedasa Rajapakse had made a personal statement, but he is a member of the Cabinet.
"Therefore coming out in front of the media and criticizing a decision taken by the Cabinet headed by the President, is firstly an ethical issue for him and secondly all cabinet ministers are bound by the tradition of collective responsibility."
Harsha said that he has no need to criticize the decision taken by the minister and that the matter will be resolved through discussion by the relevant people.
(Ada Derana)
Latest Headlines in Sri Lanka