Wimal's fast to death ends
Posted by Editor on July 10, 2010 - 1:13 pm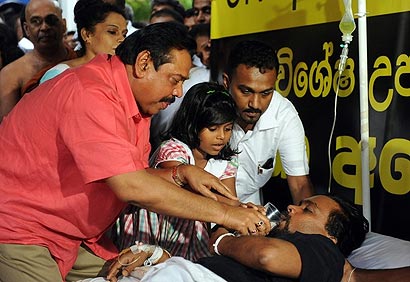 Minister Wimal Weerawansa has ended his fast unto death after President Mahinda Rajapaksa visited him outside the UN office a short while ago. President Rajapaksa had offered Weerawansa water which the Minister accepted and he was later driven away in an ambulance to the army hospital.
Defence Secretary Gotabaya Rajapaksa and the family of Minister Weerawansa also visited the site of the protest just minutes before the arrival of the President. Weerawansa commenced the fast unto death three days ago to protest the appointment of a panel on Sri Lanka by UN Secretary General Ban ki-moon.
Weerawansa had earlier said he will not give up the fast until the UN Chief gives an assurence that the panel will be dissolved.
DM online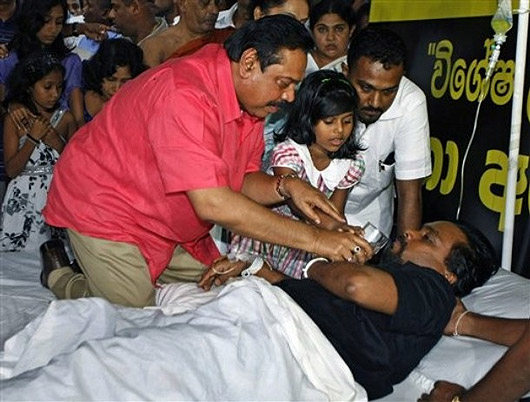 Latest Headlines in Sri Lanka