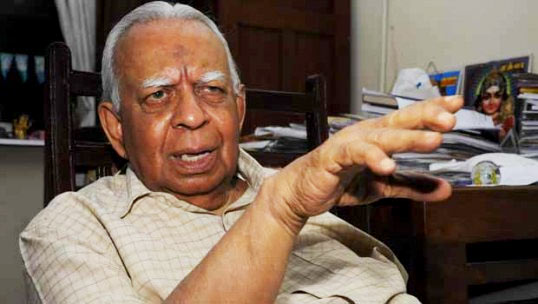 Opposition Leader of Parliament R. Sampanthan sending a message to mark the International Women's Day stated the contribution of women to the nation has been invaluable.
However, unfortunately, women continue to face routine discrimination, harassment, and maltreatment in every corner of our society, he said.
The Opposition Leader stated that women were also the most affected as a result of the armed conflict in Sri Lanka. "For instance, the war snatched away the lives of their loved ones, leaving many widowed and without livelihoods. Still more, thousands of women continue, to date, to search for their family members who disappeared during and after the war. This matter requires urgent attention and action as it continues to make these women vulnerable to abuse and exploitation and impairs them from moving on with their lives," the Opposition Leader said.
"As we celebrate the role of women and remember their contribution to our nation, my hope is that we would also, as a people, resolve to ensure gender equality and equity, and safeguard the dignity of all women in Sri Lanka. As such, my hope is that the new constitution would reflect these aspirations, ensuring greater protection and empowerment of all women in all spheres of society," Sampanthan said.
"As we enter a landmark period in the history of our country, I also wish to affirm the importance and call upon the government to ensure the full participation of women in reconciliation and transitional justice processes. Finally, while recognizing the extraordinary efforts of women towards the prosperity and progress of our nation, I call upon all women to continue to strive hard towards the development of our country," stated the Opposition Leader in his message.
(Source: Daily News)