6 including 2 children dead in accident at Kurunegala
Posted by Editor on June 28, 2010 - 12:37 am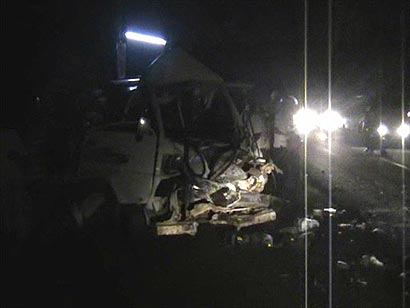 Six people have died in a motor accident that occurred at Kirivawula area in Kurunegala today (27th) morning says our reporter at Kurunegala.
A van from Uhumiya in Kurunegala carrying a group returning from a tour in Jaffna and a lorry transporting manure to Batticaloa have crashed head on at 6.00 a.m. today.
Among the dead are two little children. At the time of the accident there had been 14 people in the can. Four people who were seriously injured have been sent to Colombo National Hospital while four others have been admitted to Kurunegala Hospital.
Lankatruth.com
Latest Headlines in Sri Lanka