Abbott has no intention of boycotting CHOGM
Posted by Editor on October 7, 2013 - 8:33 pm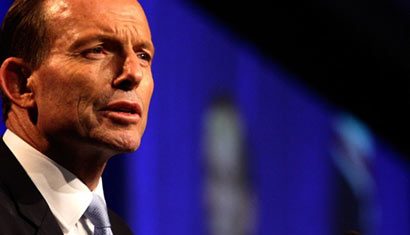 Australian Prime Minister Tony Abbott says he has no intention of following Canada's leader in boycotting next month's Commonwealth summit in Sri Lanka because of human rights concerns.
Canadian Prime Minister Stephen Harper issued a statement on Monday, shortly before he met with Mr Abbott in Bali, confirming his boycott of the Commonwealth Heads of Government Meeting (CHOGM).
Mr Harper and Mr Abbott are on the Indonesian holiday island for the annual APEC leaders summit.
The two countries have a lot in common but they certainly don't see eye to eye on the CHOGM, due to start in Colombo on November 10.
Mr Harper said he'd hoped Sri Lanka would seize the opportunity presented by its selection as host to improve human rights conditions and move toward reconciliation and accountability after the country's long-running and bloody civil war against Tamil separatists, which ended in 2009.
"Unfortunately, this has not been the case," Mr Harper said.
"Canada is deeply concerned about the situation in Sri Lanka. The absence of accountability for the serious violations of human rights and international humanitarian standards during and after the civil war is unacceptable."
Mr Harper says he remains concerned about reports of intimidation and incarceration of political leaders and journalists, the harassment of minorities, disappearances, and even allegations of extrajudicial killings.
"Canada believes that if the Commonwealth is to remain relevant it must stand in defence of the basic principles of freedom, democracy, and respect for human dignity, which are the very foundation upon which the Commonwealth was built," he said.
"It is clear that the Sri Lankan government has failed to uphold the Commonwealth's core values, which are cherished by Canadians."
Mr Abbott said Mr Harper's decision was a matter for him.
"But certainly I intend to attend CHOGM and will do my best to make a constructive contribution to the deliberations there," he told reporters.
The prime minister said the Commonwealth is an important forum and amongst Australia's oldest international associations.
"You do not make new friends by rubbishing your old friends or abandoning your old friends," he said. (The Australian)
Latest Headlines in Sri Lanka