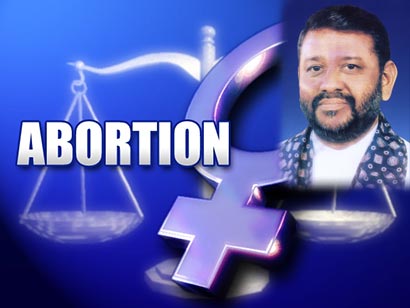 Sri Lanka's abortion law is to be amended allowing abortions under strict conditions, said Child Development and Women's Affairs Minister Tissa Karalliyadda. "The existing abortion law in Sri Lanka allows abortions only when pregnancy or child birth is life threatening to the mother." the minister said.
The suggested reforms once implemented will allow abortion for girls under the age of 18 who have become pregnant due to rape or incest and for mothers carrying babies with severe genetic abnormalities, he said.
The Child Development and Women's Affairs Ministry, Health Ministry and Justice Ministry have formed a committee to implement amendments to the existing law. Two specialist doctors will conduct medical tests and the reports will be sent to the courts. The court will make the decision within three months after examining the reports. Pregnant women who belong to the above mentioned categories will be able to apply for legal abortion once the amendments come into force, he said.
"Yet, this is still under the process and we do consider the side effects and attitudes of people and religious leaders on the proposed amendment. I must emphasize that this is not an open license to abort unborn embryos. We thought of allowing this under strict conditions giving consideration to the well being of the women concerned. Special consideration will be given to women who are raped. It is obvious that they cannot face society and have to undergo severe mental strain throughout their lives," the minister said.
"Besides, children with genetic abnormalities are a burden on the parents as well as to the society. Both parents and those children suffer throughout their lives," Karalliyadda said.
Courtesy: Daily News