Accord highest priority to fishermen issue: Jayalalitha
Posted by Editor on October 12, 2015 - 8:33 am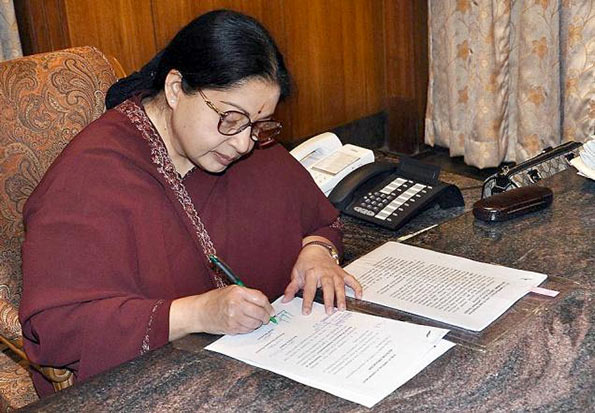 TN Chief Minister Jayalalithaa on Sunday urged Indian Prime Minister Narendra Modi to accord highest priority to the release of 54 Tamil Nadu fishermen and their 34 boats from the Sri Lankan custody.
"It is time the issue is taken up not only through the normal diplomatic channels but at an appropriately high political level and the release of the fishermen and the boats secured without further delay," she said in a letter to Mr. Modi.
"Despite my repeated requests to you to take up the matter with the Sri Lankan authorities and ensure the early release of the fishermen and their boats, there has been little response and the fishermen have suffered prolonged detention."
In the latest incident, 19 fishermen who had set out for fishing from Nagapattinam District in two boats, were apprehended by the Sri Lankan Navy in the early hours of October 10 and taken to Kankesanthurai, Sri Lanka.
Ms. Jayalalithaa said she was constrained to write to Mr. Modi yet again to bring to his direct attention the fifth consecutive unprovoked instance of arrest and detention of innocent and poor fishermen from Tamil Nadu while fishing in their traditional fishing waters off the coast of southern Tamil Nadu.
Special package
Ms. Jayalalithaa also sought early sanction of the Comprehensive Special Package for Diversification of fisheries at a cost of Rs.1,520 crore and a recurring grant of Rs.10 crore per annum for maintenance dredging which she had requested as part of the memorandum presented to the Prime Minister in June last year.
(The Hindu)
Latest Headlines in Sri Lanka