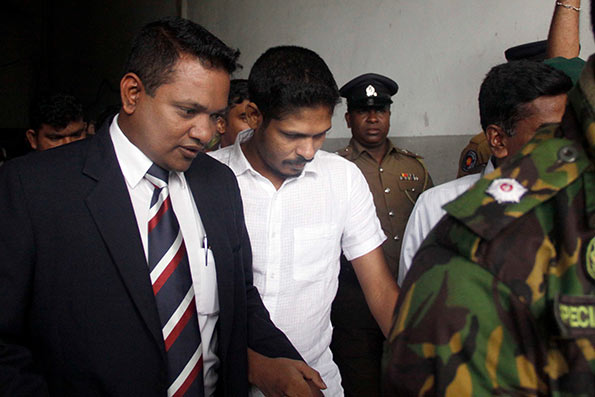 Six Sri Lankan actresses are believed to have been closely associated with drug baron 'Wele Suda' the ongoing probe into the kingpin's life has revealed.
Gampola Withanage Samantha Kumara, Alias 'Wele Suda' has had close connections with these six popular actresses and they have even accompanied the drug kingpin on various foreign trips, prior to his arrest, the probe has revealed.
The police hope to uncover evidence whether these connections with the actresses included any narcotics deals.
Police are also following clues which suggest the possibility that the suspect was using these women to register ownership of his ill-gotten assets. Infamous underworld kingpin and drug trafficker, Samantha Kumara Alias 'Wele Suda' was arrested in Pakistan and brought down to Sri Lanka in January this year.
His assets including two luxury apartments, two houses in Bagatalle Road, two houses in Pannipitiya and Madiwela, 16 perches land in Dehiwala and 14 perches in Nedimala have been impounded by the Colombo High Court.
(Ceylon Today)