JHU threatens to block 19A
Posted by Editor on April 5, 2015 - 10:14 am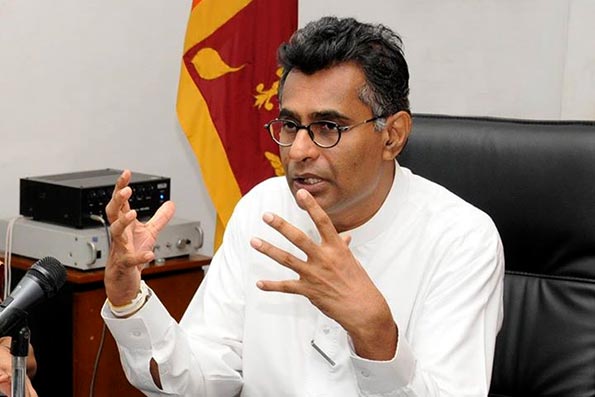 Fresh issues arose this week within the new Government as a ruling coalition partner, the Jathika Hela Urumaya (JHU), said yesterday that it would move amendments to the 19th Amendment — now before the Supreme Court — charging that the draft did not conform to what was agreed to by party leaders.
The JHU directly accused Prime Minister Ranil Wickremesinghe of arrogating to the Prime Minister the powers vested in the President.
JHU General Secretary and Minister Patali Champika Ranawaka told the Sunday Times, "We have the support of members of the Sri Lanka Freedom Party. We will not allow the draft in the present form to be passed in Parliament." He said the JHU was not against abolishing the executive presidency. "In fact during discussions we have agreed to abolish different powers vested in it. What we see is not a reflection of what we agreed," he said.
However, Prime Minister Wickremesinghe declared that the draft 19th Amendment was approved by the Cabinet of Ministers, which included the JHU after they made a detailed study. "Thereafter, Advisor on Constitutional Affairs to the President, Jayampathy Wickramaratne, PC spoke with both, the Attorney General and the Legal Draftsman and handed in the approved text that is now before the Supreme Court. I had no role in that," he told the Sunday Times last evening.
Minister Ranawaka said his party is taking strong exception to a provision which seeks to make the Prime Minister the Head of the Cabinet. "This is an attempt by Premier Wickremesinghe to arrogate to the Prime Minister the functions held by the President. We are strongly opposed to this. We will ensure that the amendments as they stand today are not approved in Parliament," he added.
Mr. Ranawaka charged that Premier Wickremesinghe had through the Attorney General forwarded to the Supreme Court a different copy of the 19th Amendment Bill. This, he said, was different from the one that has been gazetted.
The 19th Amendment, once certified as constitutional by the Supreme Court, is expected to be taken up for debate in Parliament before the National New Year recess.
(Sunday Times)
Latest Headlines in Sri Lanka