China 'appreciates' Sri Lanka's stance on Dalai Lama invitation
Posted by Editor on April 4, 2015 - 9:14 am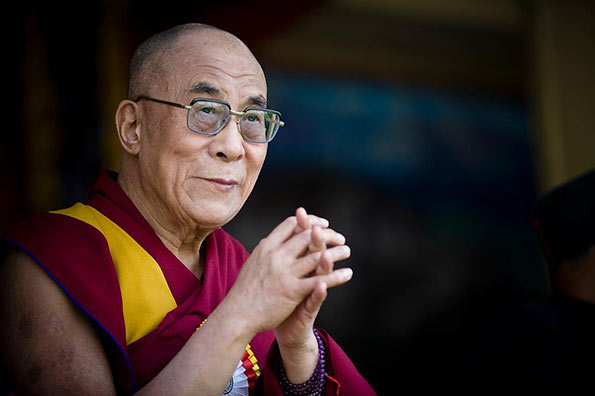 China on Friday said it appreciated Sri Lanka's stance on the Dalai Lama, as it seems unlikely their government would grant him a visa to visit.
Sri Lankan Buddhist monks have invited exiled Tibetan spiritual leader the Dalai Lama to make his first visit to the island, after a strongly pro-China government was voted out in January, but an official said Colombo was unlikely to allow it.
The top foreign minister told Reuters the government "may not grant a visa" even if the monks invited the Dalai Lama.
He added that Sri Lanka has not changed its stance on its "One China" policy.
"Sri Lanka is a traditional friendly neighbor of China's and the China-Sri Lanka relationship has always developed smoothly. Sri Lanka fully understands and respects China's concerns on the relevant issue. We appreciate the Sri Lankan position. We are willing to work together with Sri Lanka to constantly strengthen our traditional friendly partnership," Chinese Foreign Ministry spokeswoman Hua Chunying told a regular briefing in Beijing.
Sri Lanka's new President Maithripala Sirisena has loosened ties with Beijing and moved closer to India, which has hosted the Dalai Lama since he fled Tibet in 1959.
But the majority Buddhist island, which is home to some of the religion's most sacred sites, still depends on China for major development investment and loans.
As China has grown more economically powerful it has used its influence to dissuade world leaders from meeting the Dalai Lama, whom it denounces as a dangerous separatist, but only a handful of countries outright prohibit him from visiting.
China offered Sri Lanka over $1 billion in grants during a four-day official visit to Beijing by Sirisena last week, underscoring how lucrative the relationship remains for the island that is rebuilding after a long civil war.
(Reuters)
Latest Headlines in Sri Lanka