Air strikes on Libya unacceptable
Posted by Editor on March 24, 2011 - 6:07 am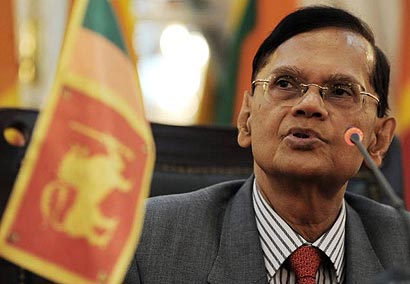 External Affairs Minister Prof G L Peiris said yesterday in Parliament that the air strikes on the Libyan people cannot be accepted as the strikes have increased together their suffering.
He was responding to an adjournment motion moved by UPFA National list MP A H M Azwer.
Minister Peiris said ties between Libya and Sri Lanka was very strong. "We feel empathy for the people of Libya. The action today has been taken in accordance with a UN Security Council resolution.
But this authority given to them is not an open ended authority but it is restricted. Action should be taken to protect the civilians in Libya. Any action taken beyond this objective is not acceptable. Another matter is that the suffering of the Libyan people should be relieved by these actions. But the question is have those people felt relief as a result of those air strikes.
It has worsened their suffering. I would like to point out that the political relations are crucial at this time. We hope that the Libyan Government will soon come out with a solution to this problem. It should be a fair solution that serves the territorial integrity and sovereignty of Libya.
Courtesy: Daily News
Latest Headlines in Sri Lanka