Arrest of soldiers in white van at Mirihana; UPFA demands impartial probe
Posted by Editor on July 22, 2015 - 9:03 am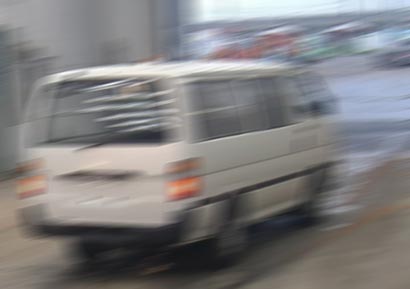 Former External Affiars Minister Prof. G. L. Peiris yesterday urged the government to inquire into circumstances under which three army personnel had been arrested in the Mirihana Police area, while travelling in a white van bearing a forged number plates.
Prof. Peiris told The Island that UPFA was seriously concerned about the development particularly because former President Mahinda Rajapakasa and former Defence Secretary Gotabhaya Rajapaksa lived in the area.
"We expect the government to conduct a thorough inquiry into the arrest of soldiers assigned to a senior defence official," Pieris said.
Three soldiers arrested by the Mirihana police on Monday evening with a firearm in their possession, belonged to security detail of a Major General, Army spokesman Brigadier Jayanath Jayaweera confirmed to The Island yesterday.
He said that the van belonged to the army and the police had detected them with a pistol around 7.30 p.m.
The Brigadier said that the military police had already launched investigations into the incident and if they were found guilty they would be dealt with severely according to army act.
Police Spokesman ASP Ruwan Gunasekara could not be contacted for many hours as his line was busy and the Police Media Unit claimed it had no information regarding the incident.
(The Island)
Latest Headlines in Sri Lanka