Attack on Bank of Ceylon Branch in Chennai
Posted by Editor on February 8, 2013 - 12:38 pm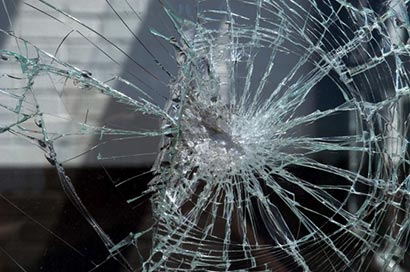 The Sri Lanka Deputy High Commission in Chennai  has reported that a  mob  of  around 15 people , carrying iron  rods, wooden sticks  and knives had entered  the  office of the  Bank of Ceylon Branch  at Poonamallee High Road  in Chennai at 1.30 p.m. on 7th February 2013. The mob had  overpowered  two police personnel  and a security guard  of a private company  manning  the gate  of  the premises, smashed  the window panels  of the security  room  of the  Bank of Ceylon Office  and the glass doors  of the ATM  centre  and had injured  a staff member  of the Bank  and  caused  cut injuries  to a  trainee .
The two injured bank  staff  were admitted  to  Kilpauk  Medical Collage  Hospital  (MMC, Kilpauk) in  Chennai  and are  out of danger.
The Deputy High Commission has taken steps to contact the police authorities and security is maintained at the Bank of Ceylon premises.
The Ministry of External Affairs  requested the Sri Lanka  High Commission  in New Delhi   to seek  the assistance of the Government  of  India  in providing   security  to  other Sri Lankan  establishments  such as Maha Bodhi Society, Sri Lankan Airlines  and to all other Sri Lankans  living  in India in the wake of the above incident.
Ministry of External Affairs
Colombo
Latest Headlines in Sri Lanka